As we know, the coronavirus pandemic has been a difficult time for everyone, who have been affected in different ways. As leisure centres closed and restrictions were put in place, many people found themselves really missing their exercise classes, not only the physical activity element but also the social aspect. People have been socially isolated and restricted to what exercise they have been able to do. People have complained of bad joints, cramps and fitness levels. They told us they have been out walking but are fed up with walking the same routes, don't feel safe walking in certain areas and want somebody else to talk to. They have tried doing online videos but it's 'not the same'. Many of our Link4Life participants live on their own and are lonely.
Link4Life were successful in obtaining Inequalities Funding, in partnership with GreaterSport and Sport England. This has enabled the team to work closely with local partners including 3 churches in the Rochdale Borough: Rochdale Unitarian Church, St Luke's Church and St Martin's Church. This has allowed them to focus on engaging people and to reach out to those who have really been struggling and needing support during difficult and stressful times. These have been people who have been active in the past (although sedentary for at least 12 months) but also inactive people, wanting to engage in both social and physical activity of some sort for the first time.
Through this funding, Link4Life have been able to offer something to the community in both a physical activity and non-physical activity capacity. We have found sometimes you need to engage people with certain activities they can join in with first, before looking at the final product in a phased approach.
Our CHAPS team at Link4Life were re-deployed to work as part of the Rochdale Community Response Hub during the pandemic, supporting the most in need and vulnerable residents of the borough. Through this work, we have built our links with local partners which has enabled us to reach out to more people as well as build our knowledge to assist people by signposting them to local services for support e.g. carers, benefits, mental health, family support, welfare calls etc. We used a person-centred approach to build up rapport with individuals to ensure they are mentally stable before they are ready for 'stage of change'. We have also introduced non-physical activities first before implementing the idea of physical activity.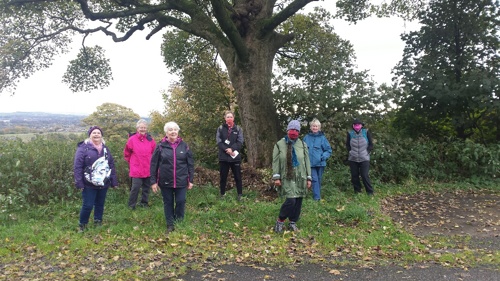 Over the last 4 months, we have offered a free online activity programme (mainly via Zoom) where people can stay active and socially engage, whilst they are unable to attend mainstream and community activities. In partnership with HMR Circle, we have delivered two weekly online quizzes which attracts over 100 people a week. People enjoy the quiz as it is something they can do together in their own home. One participant said, "Thank you for organising the quiz. As I care for my partner, we can't go out. It's the only thing on our social calendar. It's great to feel a part of something. They're brilliant. We look forward to them every week and it's something you can do in your living room and slippers".
We also have a regular 'Tea and Chat' session where we just have a natter. We have organised singalongs and healthy eating classes too. We have also made 200+ welfare calls and supported and signposted people to regular classes and support. One participant said, "It was a nice surprise receiving a welfare call this morning. I hadn't spoken to anyone for a few days. It was wonderful and brightened my day up. I've also found out about some activities I didn't know about and have booked onto them. Thank you for arranging this".
One of the barriers to physical activity has been getting set up digitally. We have worked in partnership with HMR Circle who have loaned tablets and we have successfully reach out to over 30 people, to help set them up on Zoom. This has enabled us to deliver online classes including: Zumba, Zumba Basic, Pilates and Yoga where over 100 people have taken part so far. People have tried classes they would never have had time for before; some have encouraged their partners and family members to attend and enjoyed exercising in the comfort of their own homes. It has also been an opportunity for people to have a 'refresher' and prepare them for when they start attending face to face classes after not doing the exercise class for a long period of time. One participant who has attended said, "I've spent all week waiting for Zumba. I didn't stop smiling through the class. It's so much better doing a live class with other people. After a tough few days, this is just what I needed. Thanks again for organising, it makes lockdown more bearable".
People have also progressed from low intensity sessions to more challenging ones. We have also delivered 13 walks whilst restrictions allowed which have now resumed.
Adult Participation Manager, Sarah Shard said, "The last year has been extremely difficult for people, as we know. It has been good to offer something to people to support them through these times. Although the activities aren't the same as face to face, it is an alternative which we can offer and a chance for people to have a bit of 'Me' time and interact with others in the comfort of their own homes. We are working towards the returning to our activities but will look at the options of continuing some online activities as an additional offer of our programmes".