On Saturday 2nd November, 15 players from the Manchester City Military Veterans football team took part in Escape To City, a 25 mile tab with weighted Bergans to raise money for charity. For those not familiar with military vernacular, that's a 25 mile walk with weighted backpacks!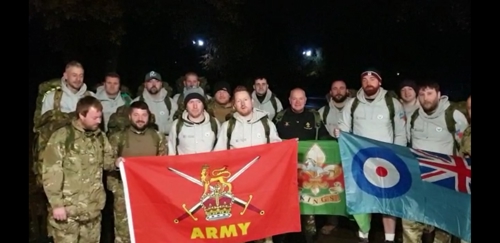 The planned route started at Ashton in Makerfield Golf Club, the former site of Man City legend, Bert Trautmann's prisoner of war camp, finishing at the Etihad Stadium after passing by Manchester City's former ground at Maine Round. At 5am the team started their walk, and despite the early hours they were all buzzing ready to take on the challenge ahead. Nine hours later, a much wearier group of players arrived at the Etihad Stadium having successfully walked over 26 miles, thanks so some creative map reading between Trafford and Maine Road!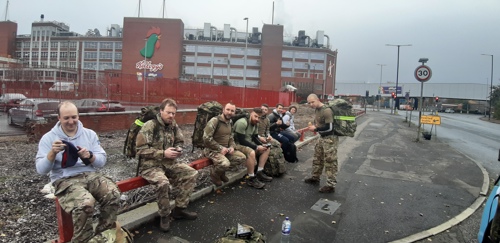 Whilst much harder than the team expected, made even harder by typical Manchester weather kicking in half way through the walk, the team never gave up and kept spirits high with team camaraderie, plenty of healthy snacks and a support team of volunteers from GreaterSport and City in the Community.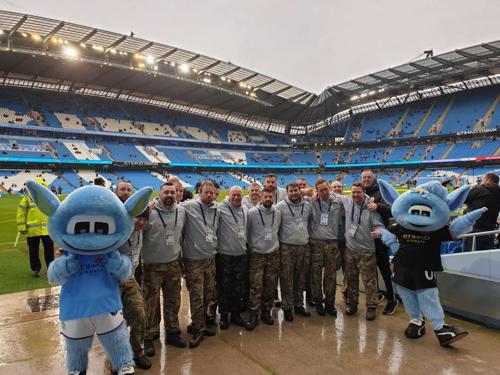 After arriving at the stadium, the players had been asked to be involved in the Remembrance Ceremony. After an emotional rendition of The Last Post, the team received a standing ovation from the crowd as they walked onto the pitch to remove the poppy from the centre circle, which was a spine tingling moment that they'll never forget. The aches, pains and blisters were all worth it a hundred times over.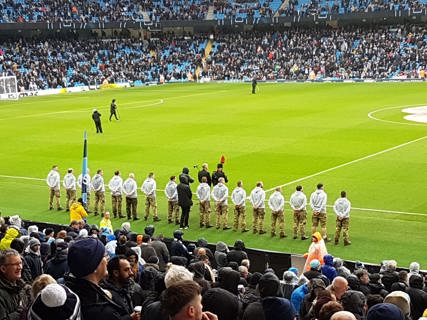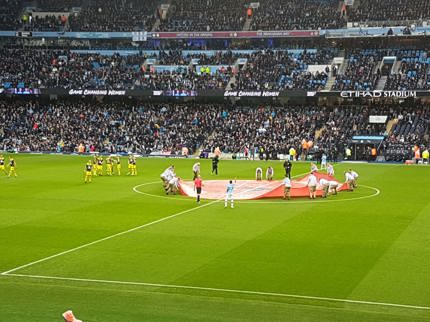 Not only did the players get to experience this once in a lifetime moment, they were also able to raise over £1,500 for three charities who all support veterans in Greater Manchester; the Royal British Legion, Moving Forces and City in the Community.
Thank you to everyone who has donated so far, and if you feel like you can support the work being done for veterans in our region, please do donate online here.