GM Moving for a Greener Greater Manchester
Greater Manchester's 4th Green Summit takes place on Monday 18th October.  The theme is 'Taking Climate Action Today, Tomorrow, Together'. Booking available here.  
A key GM Moving priority is to play our full part to limit and respond to ecological breakdown. Reducing carbon-emissions, increasing biodiversity and being good guardians of Greater Manchester for future generations.
The GM Moving movement has a key role to play in our GM commitment to achieving net-zero by 2038 and to be a Green City Region.  2.8 million people moving… Supporting people to move more is key to a happier, healthier, greener Greater Manchester, in the here and now and the longer-term.  Sedentary behaviours are carbon-intensive so making progress towards our GM Moving mission of Active Lives for all, will support wider GM net-zero ambitions.  
GM Green City for GM Moving
We will always be working in conditions that fight against active lives unless we work together to tackle the big challenges in place to include: structural and systemic inequality, poor physical and mental health, a global pandemic and the environmental crisis.
Enabling people to live more sustainable lives, increasing access to clean air and quality green and blue spaces, and creating safer, healthier, more climate resilient environments, is critical to enabling more people, to move, more of the time.
We cannot achieve our GM Moving mission of Active Lives for all, unless Greater Manchester pulls together to Build Back Greener as a whole integrated system. 
The GM Moving priorities and approach, as set out in the new GM Moving strategy 'GM Moving in Action' are therefore shaped with this in mind.
There are many ways the GM Moving movement can help take 'climate action today, tomorrow, together' to include:
Promote GM Moving vision of a greener, more sustainable Greater Manchester and the benefits for people's lives to include cleaner air, more equitable travel choices and more liveable and loveable neighbourhoods where we can all live well.
Advocate and educate for a Green City Region, be honest and open about the scale and urgency of the challenge, the changes required and progress to date. Provoke hope, pride and inspiration through our deeds, stories, passion and commitment to the environment e.g. see the recent #OlderandGreener #ThisiswhatanActivistlookslike
Share and connect expertise, guidance, tools and support to help us all rise to the challenge g sharing GM Green City resources and information, participating in carbon literacy training, peer-to-peer learning and the GM Moving system leadership programme.
Enable more people to walk, cycle or wheel, supporting and promoting active, sustainable travel, decreasing car dependency in GM and a culture of 'car is king', sign up for GM's next Big Active Conversation for updates and ways to get involved.
Sustainable planning and design of spaces, places and healthy, active, climate resilient environments e.g through sharing good practice for active and sustainable developments and the links between the two.
Promote equitable access to green, blue and open spaces and increased greening and bio-diversity e.g. through green social prescribing, GM Walks and shared work to support nature based-solutions.
Decarbonise our buildings, travel, activities, procurement and digital footprint as GM Moving partners e.g. across our leisure facilities. Embed an environmental impact assessment into all decision-making.
End the use of single use plastic, reduce consumption and waste to support #plasticfreeGM and end food waste e.g. at sports and training events and support greater reuse and recycling e.g. of sports kits and equipment.
Help grow an inclusive, zero carbon, regenerative and climate resilient economy through our jobs, procurement and commissioning.
Contribute to cultural, systemic and behavioural change to respond and adapt to our environmental crisis.
Help create the conditions to lead and learn together with courage as people and partners across the whole GM system and ecosystem, putting our GM mantras of 'deeds not words' and 'nothing about us, without us' into practice as we spread and grow leadership for change in line with our GM Pointers for Leadership Practice.
Grow community power and 'active' people and citizens in all senses of the word, supporting people to take action in their neighbourhoods on the climate to include growing local assets and resources, supporting moving with purpose e.g. litter picking, gardening, growing, sponsored activities and solidarity walks. (Creating the conditions for people to be active participants is a key GM Moving priority to support stronger communities.)
'Courage calls to courage everywhere'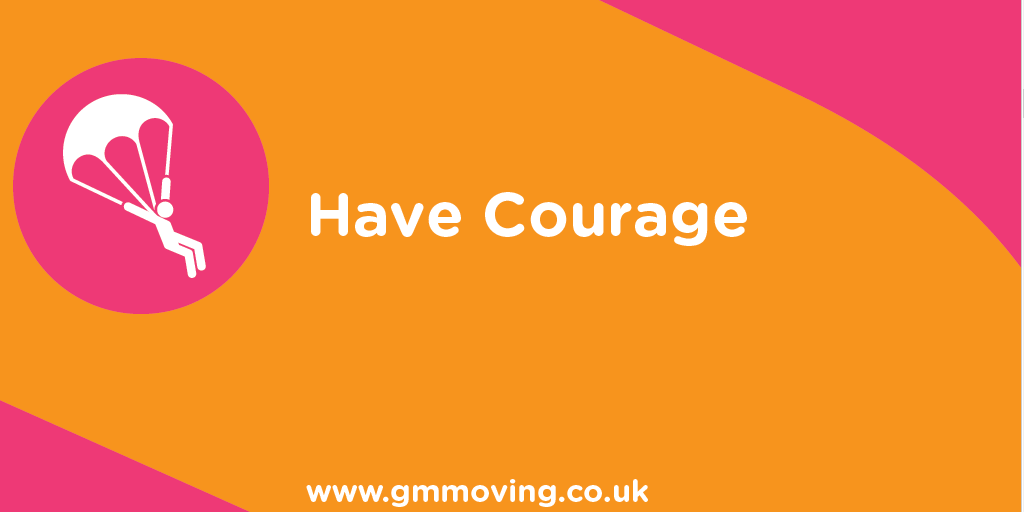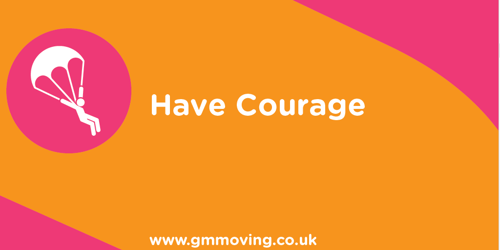 We all have a role to play in tackling climate change and limiting the impact of ecological breakdown on the lives of GM residents. The need for us all to contribute has become all the more acute over the last few years.[1]
To connect with others across the GM Moving movement who are looking for ways to play their part in the response to the climate and ecological crisis contact Eve Holt, Strategic Director for GM Moving and GreaterSport, [email protected] and on social media @evefrancisholt. 
Please share your stories of leading, learning and moving for a more sustainable future with us and tag us @gmmoving #GMMovingInAction.
[1] Since the last GM Moving Strategy was launched, in 2017, a series of Intergovernmental Panel on Climate Change (IPCC) reports have highlighted the pace of environmental breakdown and the scale of action needed and a Climate Emergency has been declared by the Greater Manchester Health and Social Care Partnership (GMHSC), the Greater Manchester Combined Authority (GMCA) and GM Councils.