At the start of the academic year GreaterSport along with the other Active Partnerships and School Games Organisers across the country received funding to support the legacy of the Birmingham 2022 Commonwealth Games (B2022CG) for schools and young people. The key principles of the funding were to reach more young people, tackle inequalities, create positive experiences and make a meaningful difference to those children and young people who need it most, as well as be a catalyst for local change.
What happened locally?
Across Greater Manchester this year School Games Organisers from across the 10 boroughs have been running commonwealth games activities, festivals and competitions to support the legacy of the Birmingham Commonwealth Games.
From commonwealth games themed festivals, baton relays to young leader programmes, there has been lots going on to get young people inspired and ready for the games and provide experiences that will support their future opportunities in sport competition and physical activity.
What happened at Greater Manchester level
After consultation with School Games Organisers' from across Greater Manchester, coupled with local insight and data, the investment was allocated in a variety of ways to maximise impact. 
Firstly to enhance local provision, a pool of resources were purchased that each borough could use in their local area to enhance their legacy programmes, included in these resources were selfie frames which helped capture the local activity happening across the areas.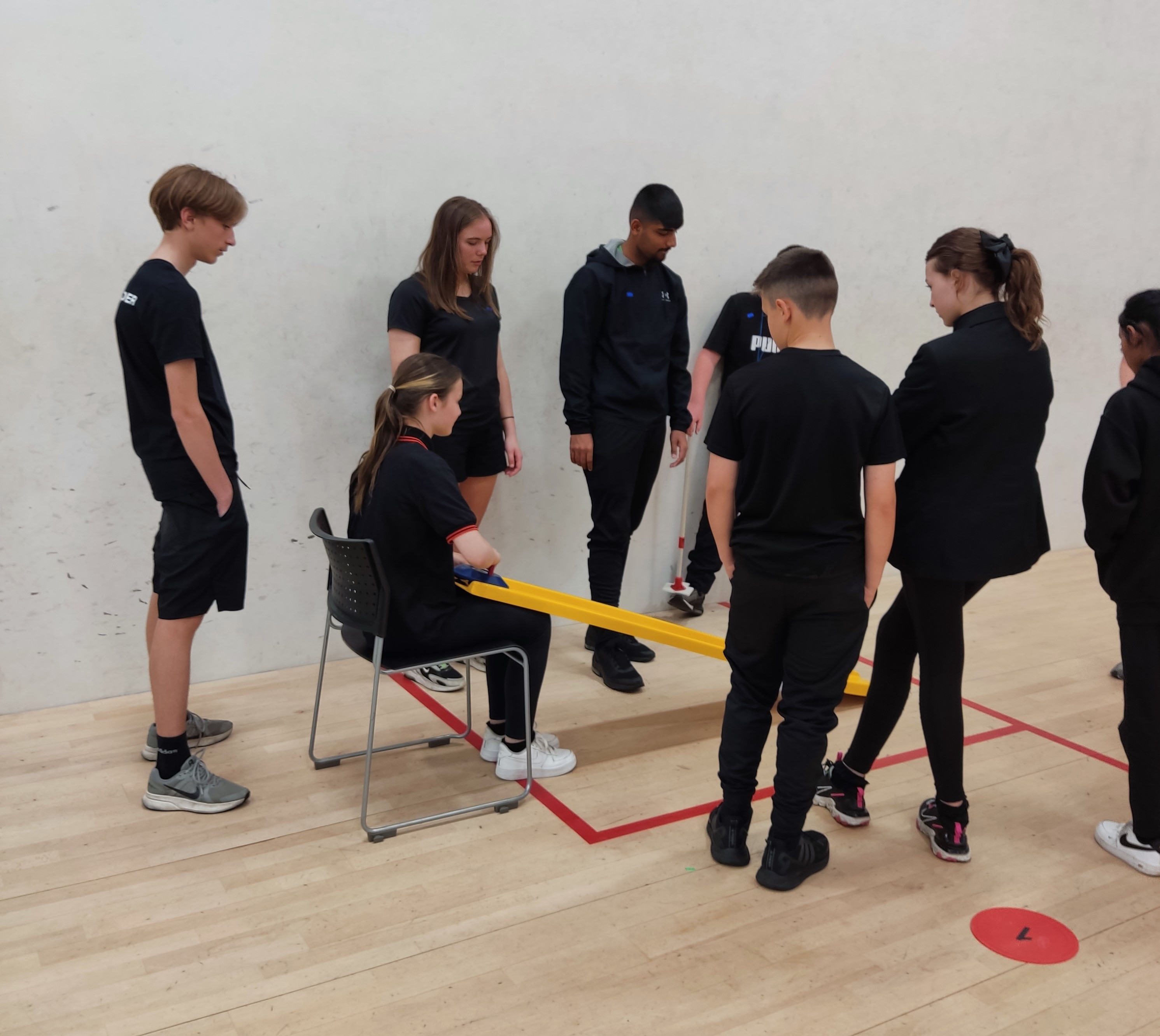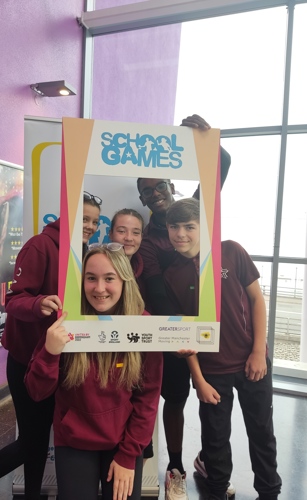 Secondly, investment was used to support  three Greater Manchester reward and inspire leadership events. The days were designed to recognise, reward and inspire young leaders for their work in getting other young people active in their borough, they were selected by their local School Games Organisers. The events took place on the 28th June, 5th of July and 6th of July in three venues across Greater Manchester.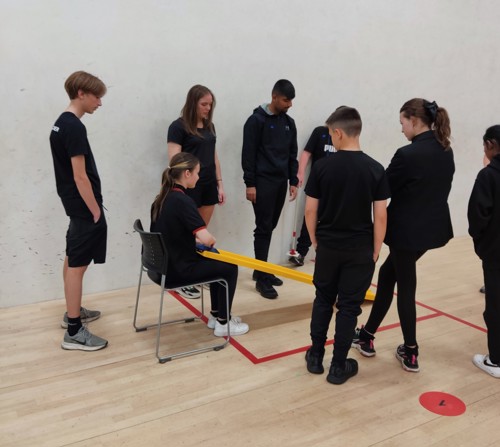 Young leaders learnt to lead and experience in new sports and activities as well as hearing from some inspirational speakers including Luke Parkinson and Jack Bailey. Luke and Jack were two young leaders from Oldham who had chosen to take part and support similar opportunities when they had been at school and had now gone on to successfully study at University. They both credit that their involvement with the School Games as a participant and Young Leader and just saying yes to opportunities played a big part in them reaching this milestone in their lives.
The young leaders at the events also had the opportunity to listen to the stories of two professional and inspirational athletes; Stacey Copeland commonwealth and professional boxer and current Commonwealth and Paralympic athlete Nathan Maguire.
For more information on the work taking place for young people across GM take a look at the Children & Young People pages on this site.