The gap between male and female inactivity in Greater Manchester is 2.8% and has reduced by 0.3% since November 2015/16 (baseline). However, the narrowing of the gap is a result of increases in inactivity amongst both men and women with men's inactivity rising faster than women's (+1.5% v. +1.1%).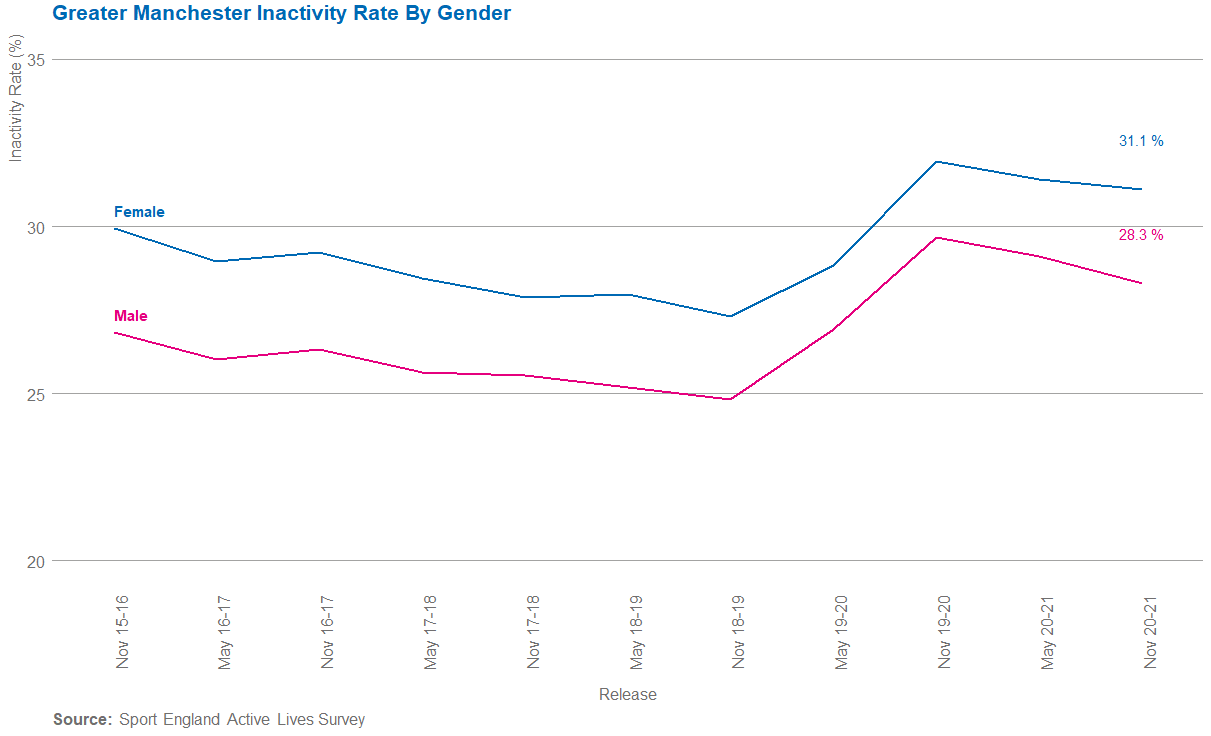 Borough Comparison
Greater Manchester has a gender inactivity gap greater than the national gap, 2.8% compared to 1.6%. There are just three boroughs Manchester, Oldham, and Trafford that have smaller gender gaps than seen nationally. Since baseline four of the boroughs, Bury, Salford, Stockport, and Tameside, have seen the gender gap increase.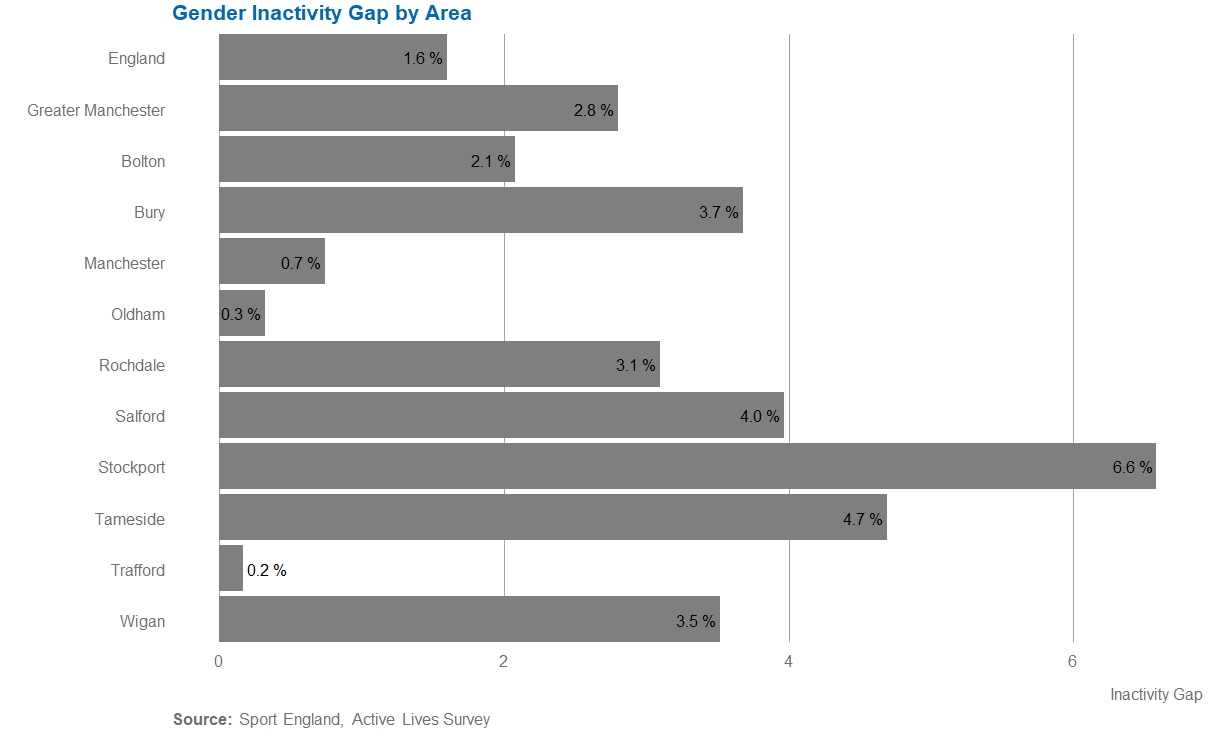 If you want to find out more about engaging women in physical activity take a look at Women in Sport's website. Find out more about the relationship between gender and physical activity here.
More information on the latest Active Lives release can be found here.
If you have questions about this data please email: [email protected]