In the year since the commitment three new schools, on average, signed up to The Daily Mile each week. The one year on mark also saw businesses called on to join the initiative. HSBC's Spinningfields office was one of the first city region workplaces to back the ambition, encouraging its entire staff to complete a mile walk during the working weekday. They also started working with Spinningfields to encourage employees across the Spinningfields area to join a Daily Mile.
Mayor of Greater Manchester Andy Burnham, the city region Walking and Cycling Commissioner Chris Boardman and The Daily Mile founder Elaine Wyllie visited the city centre office to join HSBC staff on their first walk, and called on more Greater Manchester businesses to get on board and support workers to walk for 15 minutes a day.
The Daily Mile Destinations programme was then launched in January 2020. This new programme was developed in collaboration between Daily Mile Coordinators across northern England and teachers. The cross-curriculum programme aimed to inspire schools to walk, jog or run for 15 minutes a day, travelling to various destinations around the world and learn about them as they go.
In January 2021, Greater Manchester celebrated the milestone of reaching 500 primary schools being signed up to The Daily Mile. A new letter of intent was also signed between The Daily Mile, and GreaterSport (on behalf of GM) at this time. This letter outlined the joint ambition to drive forward new opportunities to share learning, resources and collaborate with the principle aim of improving the physical, emotional and social well-being of children, young people and adults regardless of age or personal circumstances, across Greater Manchester.
An exciting step to grow the GM Daily Mile even further came in March 2021 with the launch of the GM Daily Mile Toolkit; taking The Daily Mile ward supporting workplaces, families and communities to do their Daily Mile into homes, communities and workplaces across the city-region. Designed to help people get out on a short walk each day, it has three tailor made versions: an Individual and Family Toolkit, a Toolkit for Employers and a Community Organisation Toolkit.
By July 2021 there were 530 primary schools in Greater Manchester signed up to The Daily Mile.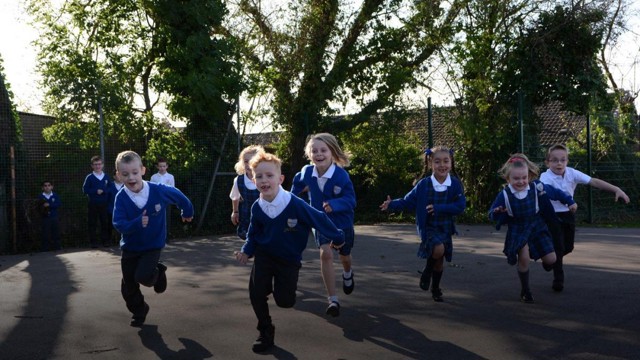 As The Daily Mile Foundation celebrate their 10th anniversary, we take a look back at the journey of The Daily Mile in Greater Manchester.
Greater Manchester's work to help people walk 20 minutes a day inspires The Daily Mile Fit for Life Toolkit launch.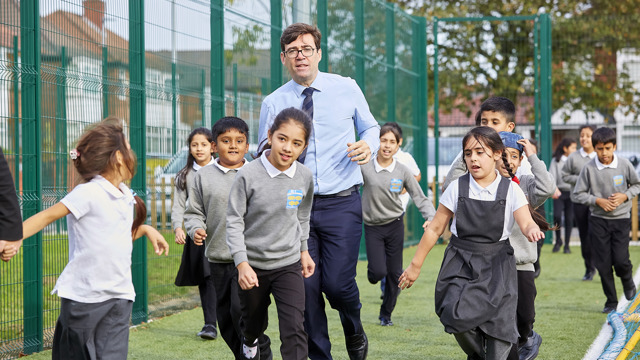 Inspired by The Daily Mile™, more than 250 pupils, families and staff from St Mary's Catholic Voluntary Academy in Marple Bridge took part in a marathon relay, raising over £3,000 for the school.