In 2022, Greater Manchester Moving were awarded £490,448 through the Home Office Safer Streets Fund to make the streets safer for women and girls through tackling gender-based violence and harassment. The fund allowed us to work at a dedicated pace from September 2022-2023.
Working alongside local people, partners, and system leaders, Right to the Streets aims to not only raise awareness of issues such as Violence Against Women and Girls (VAWG) and street harassment, but to take action by trailing interventions that enable women and girls, and boys and men, to be active citizens in their communities, equipped with the tools, information, networks and agency to stop VAWG, and reclaim their right to the streets. 
Right to the Streets is a movement for movement to make streets, parks, and public spaces safe, joyful, and welcoming places where everyone is invited to be active and move about freely, and you're invited to be part of it.
All our learnings and assets are available to download on the GM Moving Resource Hub. Access the hub by creating a free account here.
Watch the below video to find out more about Right to the Streets:
Emma Moseley, Policy Officer at Trafford Council gives a fantastic overview of the work in her article published on the LGiU website. Read the article here.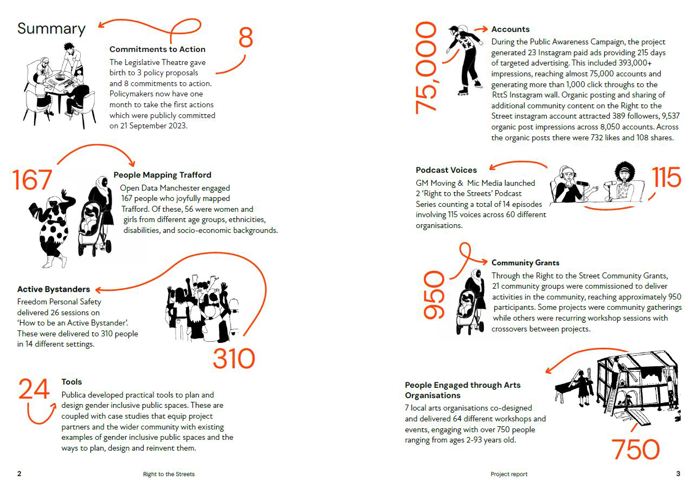 Read the final report for more information on the different elements and the impact on the community.