A 20 Minute Neighbourhood is of a compact, complete and connected place but in reality it isn't that simple and is often more complex to put into practice. The following 10 'principles of success' is based on shared learnings from places already on the journey. 
Principles of success
a compelling vision, well communicated
strong, inspiring leadership
empowered communities
research, data, and analysis
partnership and advocacy
addressing inequalities
adopting policy
investment
'hard' and 'soft' measures
evaluation and adaptation.
One Manchester - Beswick and Clayton 

Beswick and Clayton sit to the east of Manchester City Centre, in the shadow of the Etihad Campus, home of Manchester City Football Club. GreaterSport, the Active Partnership for Greater Manchester, which supports the GM Moving Strategy, has been collaborating with One Manchester Housing Association on the development of an action plan both to help local residents to live healthier, more active lives and to connect the community together.

The idea of the 20-minute neighbourhood is being considered as a way of achieving this aim, and a conversation between two enthusiastic partners has become a multi-partner conversation. The process began by looking at the needs of the local area and identifying gaps, based on the Melbourne, Australia model of what a 20-minute neighbourhood should include. Making the connections with existing providers and community groups has helped to 'join the dots' and weave a web of the local partners needed to make the project successful. The Local Care Organisation and GP surgeries were the first to get involved and connect their local outreach work to the idea. They were followed by local early-years and education experts from the local Sure Start centres, who entered the mix with their understanding of the local schools and other age groups they are working with. Other programmes and partners with potentially supporting work streams have been identified – such as GM Walking, with its useful walking resources and training, and Transport for Greater Manchester, which is looking at how to connect Beswick and Clayton to the work going on across the wider area to develop and implement cycling infrastructure.

A recent addition to the partnership is the Centre for Ageing Better, tying in with the work of the Greater Manchester Ageing Hub and the adoption of an age-friendly neighbourhood approach within the area, which is aimed at enabling people of all ages to live healthier and active lives, while still being able to take part in activities that they enjoy and contribute to the local community.

GreaterSport and GM Moving Strategy bring Greater Manchester's leaders and policy-makers to table, and the partnership with One Manchester Housing Association – with its granular understanding of the community and knowledge of who needs to be part of the conversation – has helped GreaterSport to bring a multitude of partners and policy together. The partnership has provided a solid start to the local 20-minute neighbourhood journey.
Build Back Better Event - June 2020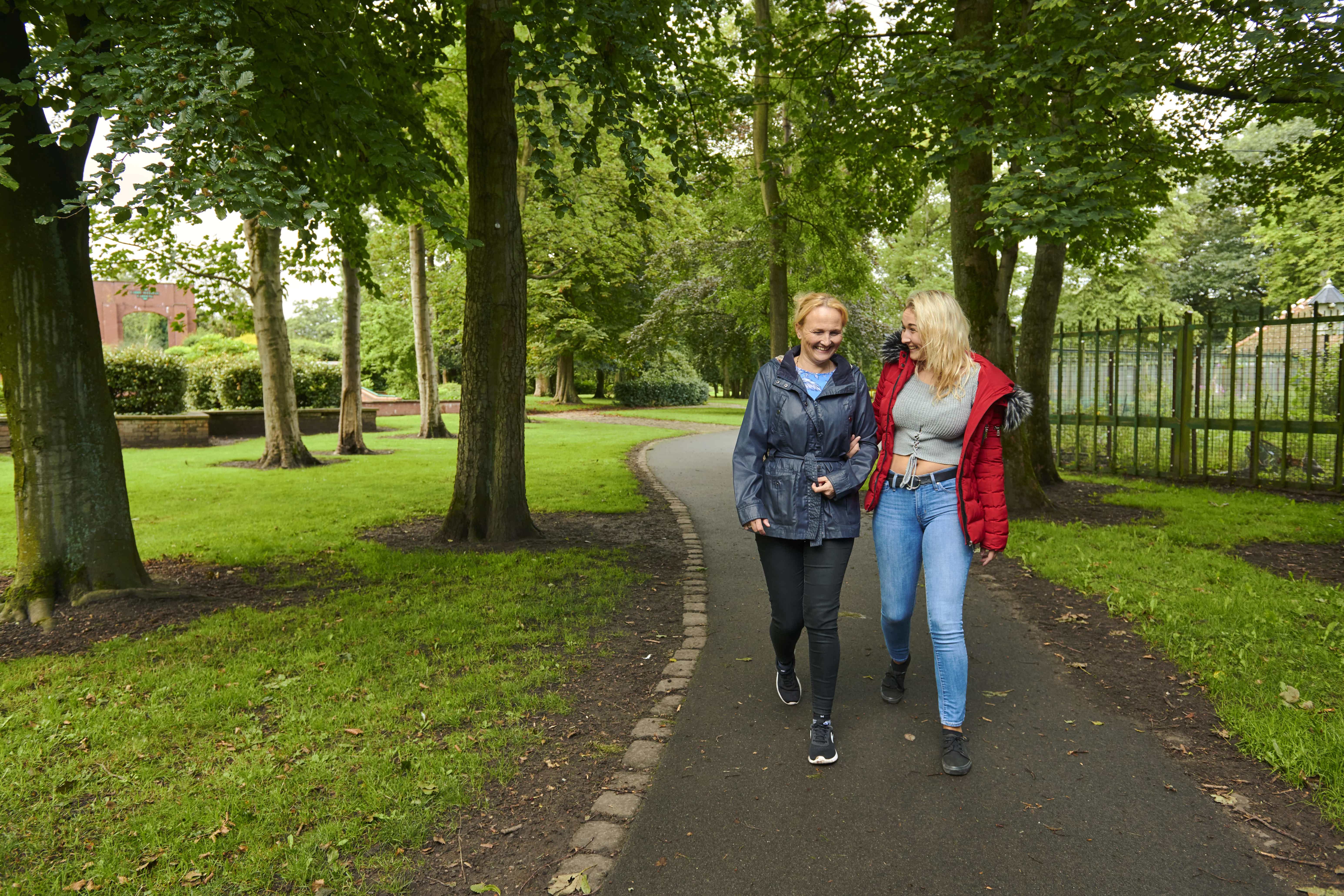 In June we hosted the first Building Back Better Together event looking at how we can all help to create more active, healthy places where communities can thrive. 
The purpose of the event was to bring people together to share learning from a diversity of perspectives across different sectors and areas of Greater Manchester;
To help each other play our full role in building back better.
Collectively 'mind the gap' - to address inequalities in activity, health and place.
Rethinking how we design places in light of challenges of living with Covid.
Meet challenge of climate crisis.
Share good practice and further develop partnership working
Kickstart a conversation about what we want to have happen and how?
Speakers on the day included;
Ishaa Asim – Mcr Combined Youth Authority & Youth Strike Mcr activist, Vision of the kind of place
Chris Standish - The Regenda Group, Creating More Active, Healthier Places
Sarah McClelland - Great Places, Safe, sustainable, active travel
Tom Bassford - One Manchester, Minding the Inequalities Gap
Annette Turner – Tameside Council, Active Neighbourhoods 
Graeme Moore – Oldham Council, What do we need in GM to make this happen? 
Nick Evans - Sport England. The Role of Active Environments.
You can see presentations, notes and comments from the event in the downloads section. The event has helped to develop a starting point for our next steps and answer questions about what a great place looks like and what we all need to do to make this happen. Based on the information and input from the day we will be looking at hosting more events in the near future to help develop this work further.
If you would like to be involved in our work to build back better and create active, healthy places, please contact either John or Eve.