Partners working together to get Wigan moving
Be Well
Be Well is the council services to support people to; Be active, be healthy, be well
Learn about 'Be Well' services
Wigan Athletic Community Trust
The charitable trust of Wigan Athletic Football Club, with the aim to improve health, enhance life chances and create stronger, safer communities.
Learn about Wigan Athletic Community Trust
Wigan Warriors Community Foundation
Wigan Warriors' official charity that uses the power of sport and Rugby League to make a difference to people's lives. 
Learn about Wigan warriors community foundation
Leigh Community Trust
Leigh Community Trust is a thriving community focused charity that has harnessed the power of sport and its affiliation to the local professional sports club to use as a means of both personal and community development and cohesion. They aim to enhance and support the community by creating a stronger and safer place, increased educational attainment, improved physical and mental wellbeing and the promotion of social inclusion for the public benefit by preventing people from becoming excluded, relieving the needs of those marginalised and assisting them to integrate back into society.  
Learn about Leigh community trust
Wigan School Games Organisers
School Games Organisers (SGOs) have several key roles: to coordinate appropriate competitive opportunities for all young people from Key Stage 2-4, to recruit, train and deploy a suitable workforce, and to support the development of club opportunities for all young people. In Wigan, the SGOs are;
Visit West Wigan's website here    Visit East Wigan's website here
Transport for Greater Manchester
TfGM have a number of schemes aimed at making active travel the number one choice for travelling to work, to school and to the shops. This includes 'The Bee Network' connecting up areas and communities in Greater Manchester, making it easy, safe and attractive for people to travel on foot or by bike for everyday trips.
Learn more about the Bee Network in Wigan
Local Strategies
The Deal
An informal agreement between the council and everyone who lives or works in Wigan to work together to create a better borough.
The Deal for Health and Wellness
This will only be secured if organisations and individuals work together to take charge of the health needs of the borough. This includes both the council priorities within this, and residents focussed on the priority of 'Keep active at whatever stage of life'
Wigan's Local Pilot
The Local Pilot is a Sport England funded programme that invests in a behaviour change approach in a place to enable sustainable change and gain valuable learnings that can be shared across the country. From July 2018, Wigan utilised research and insight to create their initial 12-month plan, starting from April 2019; this can be viewed here.
The local pilot in Wigan has the following aims:
Improving GP Patient Pathway by developing the community wealth building approach in a locality.
Remodelling of the Youth Offer in the Borough
Addressing inequalities in the Borough particularly those that have widened as a result of Covid-19 and can be solved fully/in-part through improving access to physical activity.
In Wigan the pilot team have been testing 'Roots to Wellbeing', a programme that helps those furthest from the labour market to overcome significant barriers to progression. It is designed to help improve an individual's overall health and wellbeing, employability skills as well as their confidence and self-esteem.
This programme has tested a new approach by integrating more health, wellbeing and physical activity support within the programme to enable individuals to embed this within their everyday life, to ultimately add value to current employability outcomes by increasing confidence and self-esteem. A physical activity coordinator provides one to one support to help sustain and maintain more than 30 minutes of physical activity each week, both as part of the programme and access outside of the programme into the community and through partnerships, such as Inspiring Healthy Lifestyles (IHL).
To add yourself as a Wigan Moving partner or find more information about the local pilot in Wigan contact: [email protected] 
Walking in Wigan
Across Greater Manchester, there is a clear recognition of the importance of walking to population scale change in physical activity and there is widespread understanding of the critical role of walking - for leisure, for travel and for everyday activity.
In addition to our established Wellbeing Walks programme, Wigan Council are working hard to support people in Wigan to walk more every day.  Wigan has many greenspaces that can be explored by walking to support good health and positive wellbeing.  Working with communities we are also developing more crossing points across the borough as part of the Bee Network. This will help improve the urban walking experience, connect people in communities and encourage more people to choose to walk short, local journeys.
Wigan and Leigh Carers Centre group walks
We support unpaid carers in the Wigan borough and wanted to encourage carers to get out and about with the person that they care for or to have a break from their caring role and meet others after a really difficult time during the pandemic.
Active Outdoors walking programmes   Walking routes   Walking groups
*Borough Level Data: Please note that this data should be interpreted with caution, Covid-19 had a significant impact on data collection and the caveats for the data can be found here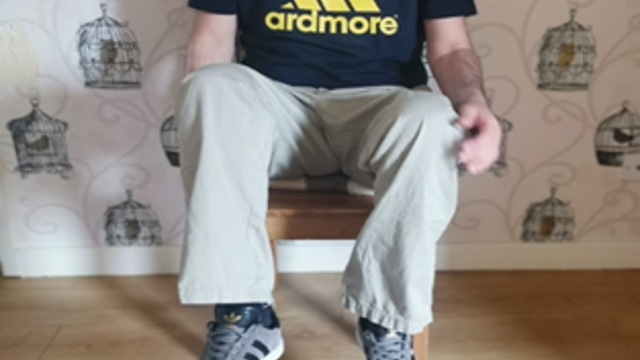 As we continue to shine the light on the wonderful work across the sector in 2021, we take a look at Stephen's recovery from Covid-19 with the support from various teams within Wigan Council.
Wigan resident Deb West explains the role active travel plays in her life, and why it's so important both for individual health and a greener planet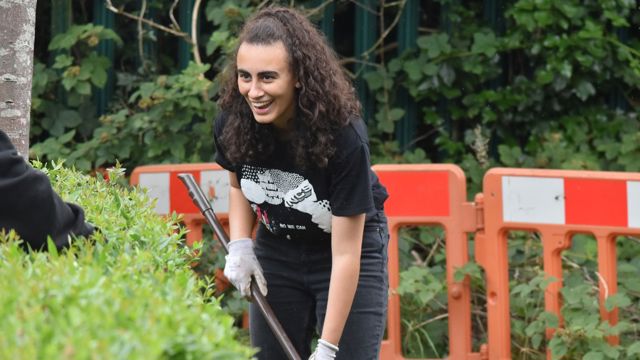 80 young people from Wigan and West Lancashire took part in Wigan Athletic Community Trust's programme during the school holidays.