Partners working together to get Stockport moving
Active Communities Strategy
The Active Communities Strategy endorsed by the Stockport Health and Wellbeing Board, is our approach to supporting Stockport residents become more active and to enjoy the health, social and environmental benefits of being more active.
Healthy Stockport
A place to find Information, resources and support to help you take care of and protect your health and mental wellbeing now and in the future. 'Moving more' is a key component of this service, highlighting different ways to get moving.
Seashell Trust
Seashell Trust helps children and young people with very complex needs, and their families, live their best lives. The Seashell Active sports, physical activity and wellbeing team form an important part of Seashell offering a wide range of inclusive sport, wellbeing, health and leisure activities for our students, staff and the wider community. We aim to deliver quality, inclusive opportunities for people to be active, join a group, have fun and make friends. The benefits of being active help to live a happier, healthier life.
Life Leisure
Life Leisure is the trading name of Stockport Sports Trust, to provide leisure and recreation facilities and services, including sports development, for the Stockport community and visitors to the area. A not for profit social enterprise company and registered charity, our aim is to provide a best value service in all areas in which we operate, by investing every penny we make back into our local communities, to make them a better place to live.
We are focused on promoting our facilities and sport and leisure to families and individuals of all ages and backgrounds. We operate a social inclusive approach to ensure equality of opportunity for all and we openly value diversity so that everyone can enjoy the benefits of participating in sports and leisure activities.
Stockport Schools', Health, Activity, PE and Sport Alliance
Stockport Schools', Health, Activity, PE and Sport Alliance (SHAPES) are part of the national school games programme and serve the young people of Stockport by working with schools and families around 5 priority areas:- high quality PE, participation, leadership, competition and school to club links.
To find out more please contact;
Please visit their Twitter page @StockportSHAPES

Transport for Greater Manchester
TfGM have a number of schemes aimed at making active travel the number one choice for travelling to work, to school and to the shops. This includes 'The Bee Network' connecting up areas and communities in Greater Manchester, making it easy, safe and attractive for people to travel on foot or by bike for everyday trips.
Learn about the Bee Network in Stockport
Stockport's Local Pilot
The Local Pilot is a Sport England funded programme that invests in a behaviour change approach in a place to enable sustainable change and gain valuable learnings that can be shared across the country. From July 2018, Stockport utilised research and insight to create their initial 12-month plan, starting from April 2019; this can be viewed here.
Stockport's local pilot is working with the community in Brinnington and aims to work with the following audiences; People out of work, and people in work but at risk of becoming workless; People aged 40-60 with, or at risk of, long term conditions. Stockport are also taking a borough wide approach to working with families and those with special educational needs and disabilities.
The pilot work in Stockport is supported by borough wide partners who sit on the steering group, this is made up of; Stockport Metropolitan Borough Council, Seashell Trust, Life Leisure, AgeUK (Stockport) and community groups such as Brinnington Big Local.
In Stockport, a major focus through the Local Pilot has been on community input and feedback on what will help people get moving, with this feedback helping to establish projects that will benefit the whole community. The creation of the 'That Counts in Brinnington' Forum, which is made up of key partners and more importantly local residents, formed the initial idea of creating three unique maps of Brinnington highlighting local landmarks and greenspaces. The first of the three maps launched in February 2021 and highlights local landmarks and surrounding green space to help guide residents and visitors alike on what they can see and do in the community.
The next map will highlight local walking routes and physical activity options to help keep the community moving with a final map planned to cover the historical landmarks in Brinnington. This fantastic resource wouldn't have been possible without the support of the amazing community in Brinnington and partnership with Brinnington Big Local, Transport for Greater Manchester & Stockport Council.
To add yourself as a Stockport Moving partner or find more information about the local pilot in Stockport contact: [email protected] 
Walking in Stockport
Across Greater Manchester, there is a clear recognition of the importance of walking to population scale change in physical activity and there is widespread understanding of the critical role of walking - for leisure, for travel and for everyday activity.
Stockport is a great place to walk with an abundance of greenspace, public rights of way and other routes. We are keen to encourage walking as both a leisure activity and a mode of transport supporting both physical and mental health. To do this, Stockport offers a range of self-led and group led walks, these include:
Ramblers wellbeing walks
Walkaday
Green A-Z maps
Maps of routes in parks and greenspace
Walk Stockport
We also hold a walking and cycling forum which enables you to become involved in the development of walking in the future and links in with the walk/ride groups of the borough.
More information about walking in Stockport
One of Stockports newest additions to our walking offer are a range of maps showing routes for different walking abilities in Woodbank and Vernon park. Developed in collaboration with friends of park group and other associated groups within the park plus wider residents. These maps will be available online, in hard copy and displayed on lecturns throughout the park.
Walk Stockport offers walks to help you get active and stay active at a pace that suits you. All walks are free, friendly, have toilet facilities and end at a café. The shorter walks have resting areas if required. The walks range from 30 to 90 minutes. If you'd like to find out more about the Walking for Health programme, you can email [email protected]. On the day come along to any of our walks a few minutes early so that one of our trained walk leaders can take your details. Please make sure you wear appropriate footwear and clothing.
User Friendly Fellowship weekly Walk and Talk sessions
Stockport User Friendly Fellowship provide mental health and alcohol support for people in the Stockport area who are suffering and recovering from a range of mental health problems. They offer a range of social, therapeutic, leisure, volunteering opportunities /activities that take place in mental health community settings and throughout the wider community recognising individuality and support people on their recovery journey.
*Borough Level Data: Please note that this data should be interpreted with caution, Covid-19 had a significant impact on data collection and the caveats for the data can be found here.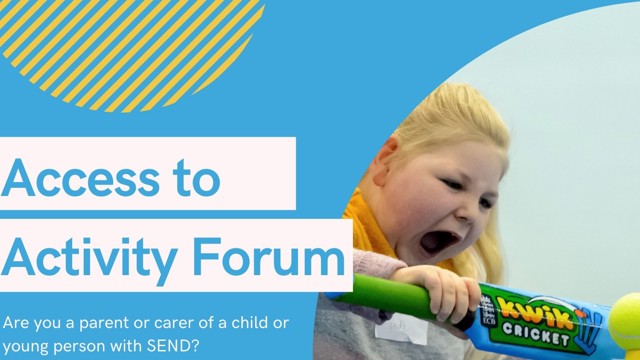 The Access to Activity forum will work together with partners to co-produce and co-design services that address inequalities and increase opportunities and access for SEND children and young people to be active.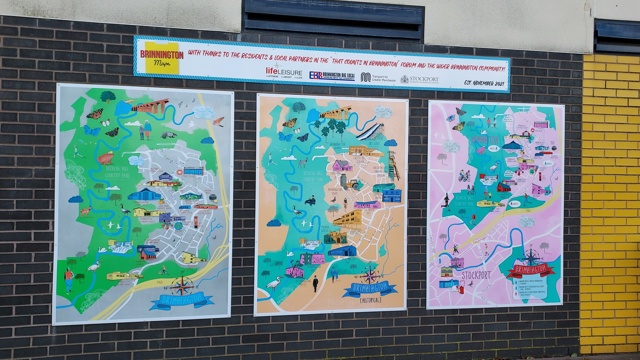 Life Leisure have partnered with local residents of Brinnington to come up with new and innovative ways to get people moving as part of the Local Pilot.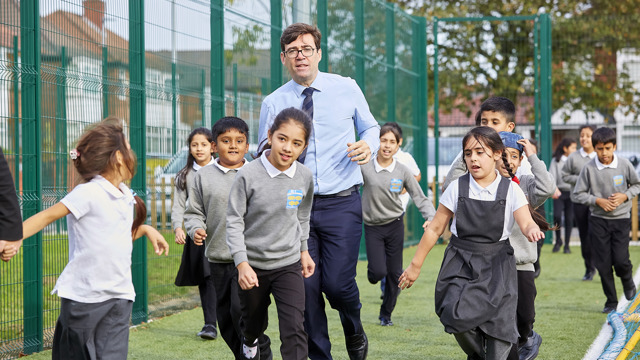 Inspired by The Daily Mile™, more than 250 pupils, families and staff from St Mary's Catholic Voluntary Academy in Marple Bridge took part in a marathon relay, raising over £3,000 for the school.