Partners working together to get Salford moving
Salford Community Leisure
Salford Community Leisure (SCL) is run by and for the people of Salford, and is committed to enhancing the physical and cultural wellbeing of the community through the sport, library and cultural opportunities.
Salford Red Devil's Foundation
The charitable trust of Salford Red Devils that inspires the community through sport, health and education delivery across Salford, Greater Manchester and beyond.
Learn about the Red Devils foundation
Foundation 92
An independent charity linked to Salford City Football Club, F92 will focus on supporting people to improve their lives through sport. It has an emphasis on positive physical and mental wellbeing, and supporting people with a disability, people who are experiencing homelessness, or young people who have, or may be at risk of, committing offences.
Salford Community and Voluntary Services
Salford CVS is the city-wide infrastructure organisation for the voluntary, community and social enterprise sector; providing specialist information, advice, development support and opportunities for influence and collaboration. They provide support for organisations to establish and develop including training for their staff, volunteers and trustees.
Salford School Games Organisers
School Games Organisers (SGOs) have several key roles: to coordinate appropriate competitive opportunities for all young people from Key Stage 2-4, to recruit, train and deploy a suitable workforce, and to support the development of club opportunities for all young people. In Salford, the SGOs are;
Transport for Greater Manchester
TfGM have a number of schemes aimed at making active travel the number one choice for travelling to work, to school and to the shops. This includes 'The Bee Network' connecting up areas and communities in Greater Manchester, making it easy, safe and attractive for people to travel on foot or by bike for everyday trips.
Learn about the Bee Network in Salford
Local Strategy
Salford is focussed on tackling inequalities in the city. Salford is beginning a journey of economic transformation, called 'The Salford Way'. This is a blueprint for strategy, progress, improvement, betterment, empowerment and continuing to nurture local pride. A new physical activity strategy is currently being worked on.
Salford's Local Pilot
The Local Pilot is a Sport England funded programme that invests in a behaviour change approach in a place to enable sustainable change and gain valuable learnings that can be shared across the country. From July 2018, Salford utilised research and insight to create their initial 12-month plan, starting from April 2019; this can be viewed here.
Salford's local pilot is focused in two key areas: Walkden North and Little Hulton and is working with Children and young people aged 5-18 in out-of-school settings.
The pilot work in Salford is supported by borough wide partners who sit on the steering group, this is made up of; Salford City Council (Public Health, Health Improvement, Youth Service), Salford Youth Alliance, Empower You, Salford Sports Network and local voluntary organisation Salford CVS.
Salford's local pilot focus recently has been COVID recovery in relation to reengaging with a larger amount of targeted CYP and building their confidence to start using our city's spaces again. A key part of this has been the recent opening of 'The Den' in the Ellesmere Shopping Centre which houses a boxing facility, football cage and other spaces for various youth/community provision.
The true spirit of co-production with CYP and strong multiagency working from the beginning of the plans for the venue up to the present day and beyond will ensure this is an asset for both the individuals and groups using the centre and the wider Little Hulton and Walkden community to increase physical activity levels, improve wellbeing and provide volunteering opportunities to raise aspirations.
To add yourself as a Salford Moving partner or find more information about the local pilot in Salford contact: [email protected] 
Walking in Salford
Across Greater Manchester, there is a clear recognition of the importance of walking to population scale change in physical activity and there is widespread understanding of the critical role of walking - for leisure, for travel and for everyday activity.
Salford is committed to creating the conditions for people to choose to walk across the City and connect to other areas. The Active Lifestyles Team at Salford Community Leisure offer a range of community activities including led Wellbeing Walks, open to anyone, providing the whole community with the opportunity to live a healthier, more active lifestyle. Many of these explore Salford's blue and green spaces and link with Salford's walking Trail.
Salford has also secured significant investment to extend its award-winning traffic-free network and connect to the wider Bee Network – Greater Manchester's walking and cycling network.
Find more information here   Worsley Woodlands Action Group   Walking routes   Walking groups
*Borough Level Data: Please note that this data should be interpreted with caution, Covid-19 had a significant impact on data collection and the caveats for the data can be found here.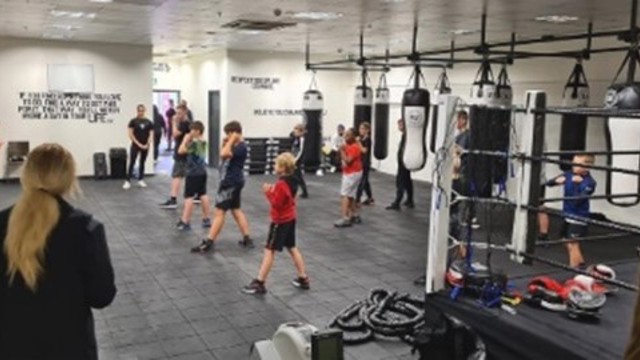 This article looks at how the Salford Local Pilot Programme played a role in the opening of 'The Den' in Walkden. A facility for children and young people from the local Community.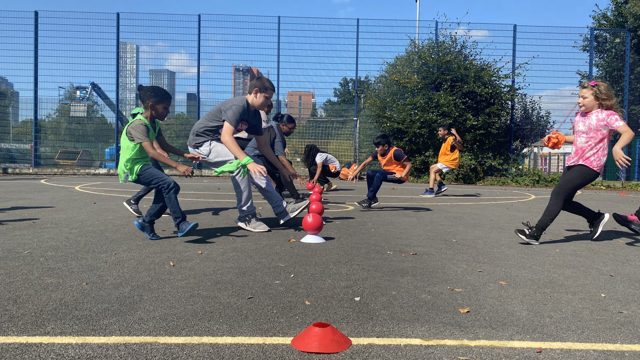 Foundation 92 has provided over 8,000 free places on summer activity camps in partnership with Manchester City Council, Salford City Council, Bury Council and Trafford Council.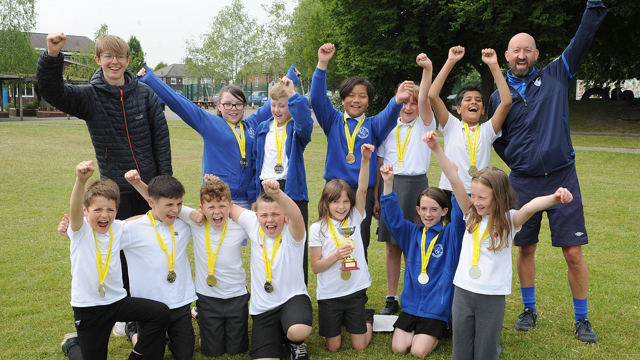 Read how partners in Salford worked together during the pandemic to improve the mental wellbeing support on offer for children and young people by integrating physical activity into an existing framework