Partners working together to get Bury moving
Get Bury Moving
This is the physical activity strategy for Bury. People, communities and leaders across Bury have come together to develop this strategy. Together, we are 'Team Bury' and we all have a role to play in achieving our shared ambitions. This document sets out a framework for how we intend to increase the uptake of physical activity with all of our Bury residents.
Learn more about Bury Moving here   Sport, Leisure and events information in Bury can be found here
Bury Voluntary, Community and Faith Alliance
VCFA is an infrastructure organisation providing Volunteering and Development support to the VCF (also known as VCS) in Bury enhancing their ability to support local communities. VCFA also promotes the VCS sector and advocates on their behalf at a strategic level with other stakeholders.
Their strategy is focused on enhancing the role of the local VCF sector in delivering quality services within local communities which will help alleviate pressure on health and social care.
Learn more about Bury VCFA here
Bury School Games Organisers
School Games Organisers (SGOs) have several key roles: to coordinate appropriate competitive opportunities for all young people from Key Stage 2-4, to recruit, train and deploy a suitable workforce, and to support the development of club opportunities for all young people. In Bury, the SGOs are;
Transport for Greater Manchester
TfGM have a number of schemes aimed at making active travel the number one choice for travelling to work, to school and to the shops. This includes 'The Bee Network' connecting up areas and communities in Greater Manchester, making it easy, safe and attractive for people to travel on foot or by bike for everyday trips.
Find out more about the Bee Network in Bury
Bury's Local Pilot
The Local Pilot is a Sport England funded programme that invests in a behaviour change approach in a place to enable sustainable change and gain valuable learnings that can be shared across the country. From July 2018, Bury utilised research and insight to create their initial 12-month plan, starting from April 2019; this can be viewed here.
Bury's local pilot is working with the community in of Radcliffe and aims to work with the following audiences; Young people and families; People out of work, and people in work but at risk of becoming workless; People aged 40-60 with, or at risk of, long term conditions.
The pilot work in Bury is supported by borough wide partners who sit on the steering group, this is made up of; Bury Council (Public Health, Learning and Education, Working Well, Bury Live Well), various community leaders and groups and local voluntary organisation Bury VCFA.
An example of the pilots impact in Bury can be seen through 'Play Streets' which supports local residents to legally close their street to traffic, creating a safe space for families and residents to bring the community together. This has been achieved by building relationships with local residents, understanding what matters to them and supporting the community to have ownership of decisions and initiatives in their local area. 
To add yourself as a Bury Moving partner or find more information about the local pilot in Bury contact: [email protected]
Walking in Bury
Across Greater Manchester, there is a clear recognition of the importance of walking to population scale change in physical activity and there is widespread understanding of the critical role of walking - for leisure, for travel and for everyday activity.
In support of the Bury Moving: Physical Activity Strategy (2020-25) our vision is to get 75% of the Bury population moving more by 2025. Recognising that WALKING is one of the easiest ways to achieve this, Bury has made walking (along with cycling) a key priority in its objectives to help people to move more often and make walking part of everyday life.
Working together as a collaboration between local residents, voluntary groups, schools & local businesses with a strong political steer from local Councillors, Bury has developed a new Walking & Cycling Community Forum, which aims to address the barriers faced by individuals and communities when attempting to include walking (and cycling) into daily routine and to find workable solutions, including securing the necessary funding required to make changes in order to enable more people to participate in walking and cycling activity and get #BuryMoving.
Click here to learn more about how the Bury Moving: Physical Activity Strategy (2020-25) supports walking in Bury.
For leisure and recreation, travelling to and from school, work or even the local shops, there are so many benefits to be had from including walking into our daily lives. Benefits like; improved fitness, physical health, and mental wellbeing, reducing isolation from getting outdoors and meeting other people out and about, saving on travel costs, not forgetting the environmental benefits from reducing the number of cars on our local roads helping to create safer streets and cleaner air for us to breathe.
So, whether it be for leisure or for pleasure, for health of for wealth, walking with others or finding your way alone, if you want to move more and make walking part of your everyday life check out the GM Walking website to see our led & self-led walk opportunities in Bury.
Or if you want influence change, share your ideas, and help shape a future for improved WALKING opportunities in Bury – join us at our next Bury Walking & Cycling Community Forum and get involved!
Working Together to make Bury Better!
Bury self-led walks
With funding support from the Groundwork Project; Ambition for Ageing, GreaterSport: Active Ageing and with help from 'Bury Walk with Me' trained Volunteer Walk Leaders, this self-led walks booklet maps out some of our most favoured and popular scheme led walks, (as well as some new ones) within each of the six townships of Bury.
*Borough Level Data: Please note that this data should be interpreted with caution, Covid-19 had a significant impact on data collection and the caveats for the data can be found here.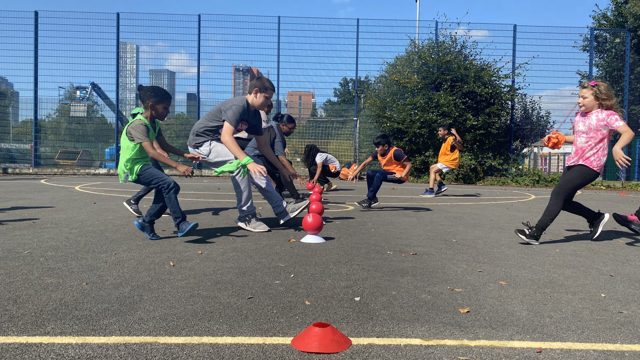 Foundation 92 has provided over 8,000 free places on summer activity camps in partnership with Manchester City Council, Salford City Council, Bury Council and Trafford Council.
Sport England released the latest active survey results on the 29th April that showed the impact of Covid-19 on physical activity.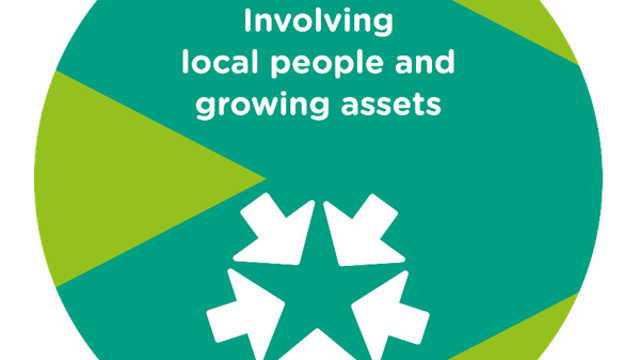 A real life example of how Bury Council have applied the GM Moving Local Pilot Enabler of Change 'involving local people and growing assets' in their work