Partners working together to get Bolton moving
Bolton Council's Sport and Active Living service
The Sport and Active Living service works with a wide range of partners from the voluntary, public and private and community sector to provide a broad and diverse range of services. The aim is to widen opportunities for people living and working in Bolton to become more active, and by doing so, to improve their health, wellbeing and quality of life.
Learn more about the Sport and Active Living service's work here
Bolton Community Leisure Trust​
The Trust, working with Serco Leisure, manages five leisure and sports facilities across Bolton; Bolton One, Jason Kenny Centre, Horwich, Farnworth, Westhoughton and Leverhulme.
Learn more about Bolton Community Leisure Trust and their facilities here
Bolton Community Voluntary Services
Bolton CVS: working together to develop a diverse, strong and effective voluntary and community sector in Bolton.
Learn more about Bolton CVS here
Bolton Arena
Bolton Arena offers an array of world-class gyms, tennis, business, football, gymnastics, conference and events facilities. The mission is to inspire people of all ages, backgrounds and abilities to follow a lifelong passion for sport and healthy lifestyles through the provision of excellent sport and exercise facilities and sports programmes which are accessible to all.
Learn more about Bolton Arena here
Bolton Wanderers in the Community
'Bolton Wanderers in the Community' is the charitable trust of Bolton Wanderers Football Club. Their mission is to use the power of Bolton Wanderers Football Club to inspire, support and deliver positive change. Through intervention, prevention and targeted engagement they create sustainable pathways that transform lives. By working together they connect people, enabling communities to thrive and succeed.
Learn more about Bolton Wanderers in the Community here
Bolton's school games organisers
School Games Organisers (SGOs) have several key roles: to coordinate appropriate competitive opportunities for all young people from Key Stage 2-4, to recruit, train and deploy a suitable workforce, and to support the development of club opportunities for all young people. In Bolton, the SGOs are;
Transport for Greater Manchester
TfGM have a number of schemes aimed at making active travel the number one choice for travelling to work, to school and to the shops. This includes 'The Bee Network' connecting up areas and communities in Greater Manchester, making it easy, safe and attractive for people to travel on foot or by bike for everyday trips.
Find out more about the Bee Network in Bolton
Bolton's Local Pilot
The Local Pilot is a Sport England funded programme that invests in a behaviour change approach in a place to enable sustainable change and gain valuable learnings that can be shared across the country. From July 2018, Bolton utilised research and insight to create their initial 12-month plan, starting from April 2019; this can be viewed here.
Bolton' local pilot is focused in three key areas: Brightmet and Little Lever; Central and Great lever and; Farnworth and Kearsley. It is also focused on three key population groups: Children and young people aged 5-18 in out-of-school settings; People aged 40-60 with, or at risk of, long term conditions: specifically, cancer, cardiovascular disease, and respiratory disorders and; People out of work, and people in work but at risk of becoming workless.
One of the projects that the Pilot team in Bolton have been testing is the 'Local Motion' walking project. This project helps residents to become more active and connected through a series of weekly one mile health walks through local communities across Bolton. Local Motion has tested how buddying can impact physical activity levels, particularly working with residents who have caring responsibities and are at risk of social isolation.
Walking in Bolton
Across Greater Manchester, there is a clear recognition of the importance of walking to population scale change in physical activity and there is widespread understanding of the critical role of walking - for leisure, for travel and for everyday activity.
Dementia friendly walks   Walking routes   Walking groups
*Borough Level Data: Please note that this data should be interpreted with caution, Covid-19 had a significant impact on data collection and the caveats for the data can be found here.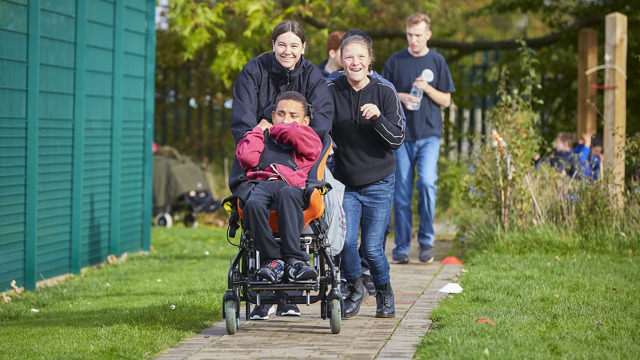 Green Fold School, part of The Orchards Federation of schools in Bolton, discovered new ways to adopt the principles of The Daily Mile™ to suit the needs of their range of learners. SLD Curriculum Leader Harriet Davidson explains how she found a way to use the initiative to increase activity levels across all abilities, and boost enjoyment, energy and excitement within the school day.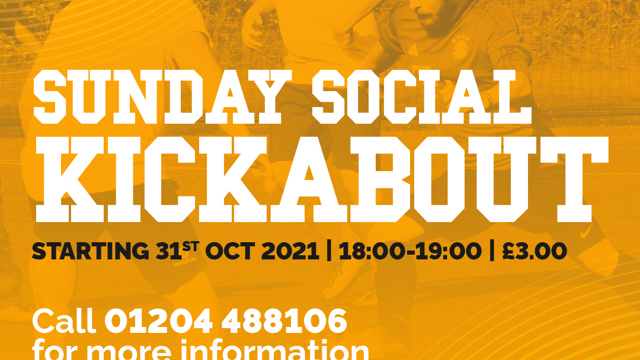 A new session for adults suffering with mental health illnesses
Sport England released the latest active survey results on the 29th April that showed the impact of Covid-19 on physical activity.